Due to the number of private events we are being booked for we are having to pick our market trades more carefully. We can still be found at the odd Temple Quay market on a Thursday lunchtime and Harbourside Market on a Thursday or weekend. We will usually be present at a Corn Street or King St night market too. The best way to keep up to date is to check our schedule below or follow us on Twitter.
UPCOMING EVENTS

SCHEDULE
JULY 21st - 30th
22nd June
Private Event
Bristol
6PM – 9PM








23rd July
YardFest
Underfall Yard, Bristol
12PM – 8PM








27th July
Harbourside Market
Broad Quay, Bristol
11AM – 4PM








29th July
Dirty Talk Music Event
Bristol Wood Recycling Project
5PM – 11PM








29th July
Private Event
Hungerford
9PM – 12AM








AUGUST 1st - 10th
4th August
Finzels Reach, Bristol
11AM-2.30PM








5th Aug
Private Event








10th Aug
Private Event








AUGUST 11th - 20th
12th August
Lost and Grounded Brewery
Bristol
5PM – 9PM








12th August
Private Event








17th August
Temple Quay Market
Temple Quay, Bristol
11AM-2.30PM








AUGUST 21st - 31st
26th August
Private Event








26th August
Private Event








27th August
Moor Brewery
Bristol Beer Trail








HOT SAUCE
Like hot sauce?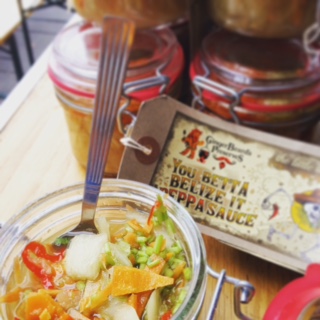 Introducing "You Betta Belize it Peppa Sauce". Fresh, Sharp and spicy flavours bringing zing to all Latin American dishes.